This blog's content was taken from episode 263, "Canada's Economic Forecast and Record Immigration"
You can go check out the whole episode here:
Canada's population is exploding on a percentage basis.
FROM NYT: Canada Grew by a Record 1 Million People From Immigration
The country's growth was fueled almost entirely by newcomers, as the federal government pushes more immigration to plug labor shortages.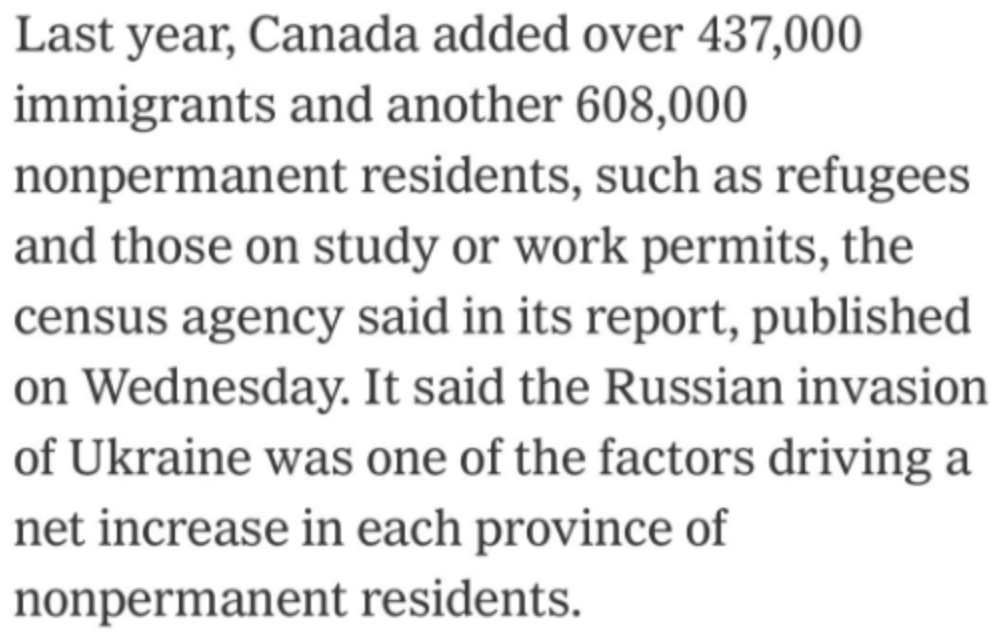 We know we have a large Ukrainian population in Canada. There's over a million Ukrainians before all of this already in Canada. It could even be the largest population of Ukrainians outside of Ukraine.
To reach 39.57 million, the total population increased by a record 1.05 million individuals in the year leading up to January 1, 2023, with international migration accounting for roughly 96% of the increase.
According to the agency, the increase is equal to a population growth rate of 2.7%, which would result in a population doubling in around 26 years and help Canada maintain its title as the fastest-growing G7 nation.
This is a study conducted in 2021 by Boston Consulting.
According to a global workforce study, the US trails Canada as a place to find employment, and the pandemic reduces mobility.
Only approximately 50% of respondents, according to this year's poll, which included nearly 209,000 participants in 190 countries, are willing to relocate for employment. The willingness level fell from 64% in 2014 to 57% in 2018. Nearly all respondents around the world showed a lesser readiness to relocate.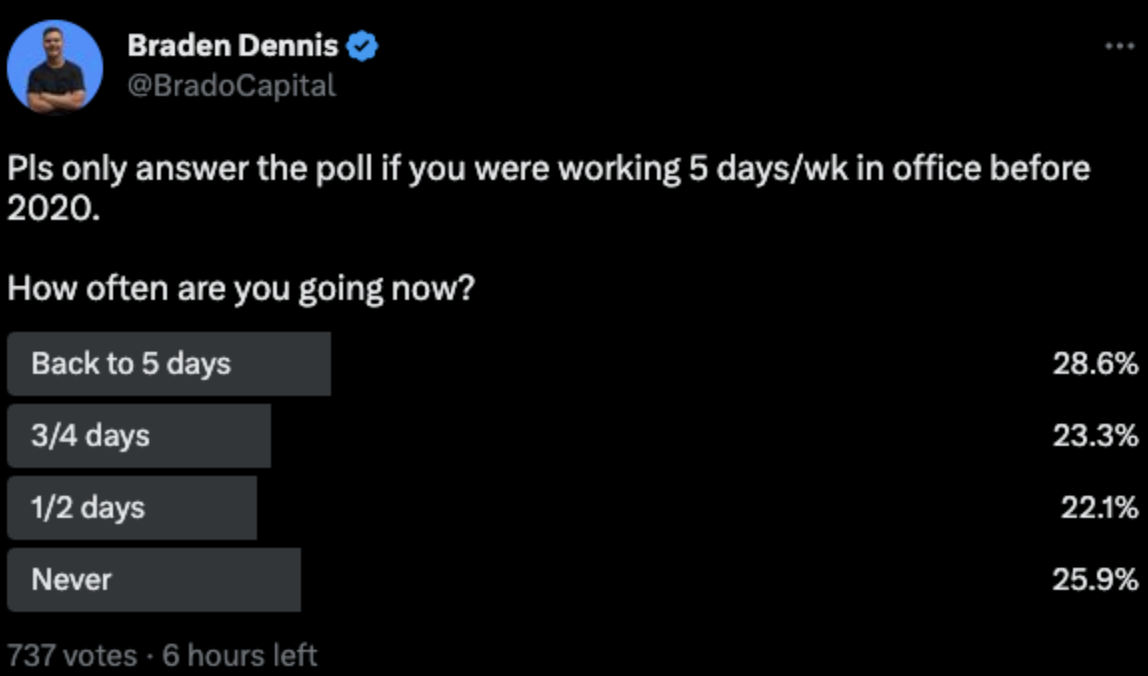 2023 federal government budget - Economic outlook
At the beginning of the budget document, you'll find the government's economic outlook. It's important to understand this because whether it's realistic or not, it's going to have a big impact on the government's finances.
Slower economic outlook means less tax revenues for the government. For example, it means less
Less money from capital gains

Less money from income taxes

Less money from sales taxes
Before we discuss the economic outlook, it is important to point out some economic data. They use real GDP growth quite a bit and unfortunately, that's just not a great metric. I really think they should be using GDP per capita since it takes into account population growth.
A good thing added in is that they spoke about consumer and business confidence which has been trending down. For consumers it means pulling back on spending and for businesses, it means less dialing back investments.
Interest rate forecast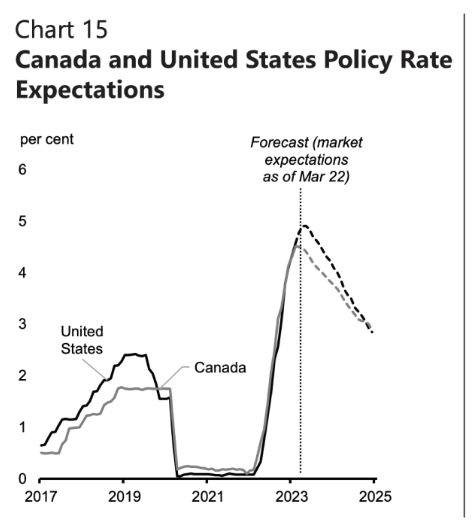 It was mentioned that they surveyed private sector economists and based on that, here are their economic projections:
They expect a shallow recession resulting in a decline (peak to trough) of 0.4% in real GDP

On an annual basis, real GDP should grow 0.3%

Unemployment rate is expected to rise from 5% to 6.3%

Inflation is expected to fall below 3% in Q3 of 2023 and to reach about 2% in Q2 of 2024

Overall, their overall GDP (nominal) projections for Canada are much lower than the fall economic update. They are now projecting it to be lower by 16B per year on average compared to the downside scenario in late 2022
"Canada's near-term economic outlook remains uncertain. While the February 2023 survey suggests a shallow recession in 2023, the wide range of views among forecasters highlights many plausible outcomes, ranging from a soft landing to a more pronounced downturn."
Some of the uncertainties are related to inflation (especially price of commodities), levels of liquidity in the global financial sector and what impacts elevated interest rates would have on the global and Canadian economy.
The main takeaway here is that clearly we are in for a rough couple of years economically. Governments tend to try and be as positive as possible when they release their budgets.
No matter what your political affiliation is, it's hard to be super optimistic for Canada's economy short term. I think we are well positioned longer term, especially because we are a resource rich country but we're still very dependent on the global economy and our neighbors down south.